Honey Council Classified Ads
Looking for a job? Trying to find some supplies of equipment? Browse our classifieds. Have a job to advertise? Looking to sell or trade some equipment? Post a Classified Ad.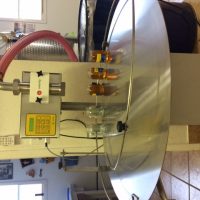 Used it very little (has a new replacement computer) Comes with an automatic 70 cm s/s turn table, possible to fill 400 x 500 g jars per hour.
04/08/2019
Total views: 1425

The machine has a built-in, electronic cut off mechanism, which ensures no dripping of the honey after completed filling cycle. The filling weight can be adjusted between 20 g and 1000 g.
04/11/2019
Canoe Cove
Prince Edward Island
Total views: 1368
Price: $ 5,000.00