BEE TECH PRESENTERS
(As of October 13, 2023.  Additional presenter bios will be added.)
---
DR. JEFF PETTIS, Research Scientist and Consultant, Pettis and Associates LLC
Dr. Pettis is an Entomologist who specializes in Apiculture and honey bee health. As former research leader of the USDA-ARS Bee Research Laboratory in Beltsville, MD and now an independent consultant, Dr. Pettis has focused on improving colony health by limiting the impact of pests, diseases and pesticides on honey bees.  His research areas include: IPM techniques to reduce the impacts of parasitic mites and disease, effects of pesticides, pathogens, and temperature on queen health and longevity, host-parasite relationships and bee behavior. Dr. Pettis is the current President of Apimondia, the International Federation of Beekeeper's Associations and serves on several international committees including the World Organization for Animal Health (OIE) and with more than 35 years of research experience conducted in more than 15 countries; he is frequently interviewed by the media for his opinions on worldwide pollinator declines and honey bee health. Dr. Pettis received undergraduate and MS degrees in Entomology from the University of Georgia and his doctoral degree in Entomology from Texas A&M University in 1992.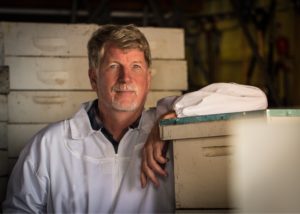 ---
DR. MIRIAM BIXBY
Miriam received her PhD in environmental economics and interdisciplinary studies from the University of British Columbia in 2009. For the last 12 years, Miriam has worked on large scale bee projects with Dr. Foster's honey bee research team out of UBC. Miriam has focused her research on the social and economic aspects of bringing effective, accessible and economically feasible new integrated pest management tools to the beekeeping industry. Miriam and her colleagues developed the Canadian Queen Bee breeding Reference Guide that is available on the CAPA and CHC websites for beekeepers and breeders.  Miriam has recently published peer-reviewed papers on the economics of: Canadian queen bee production; 'omic integrated pest management tools; the economic impact of COVID-19 on Canadian beekeeping; and the economics of Alberta and British Columbia beekeeping.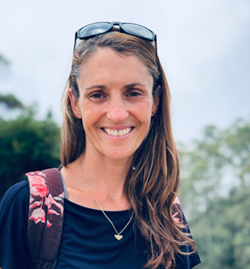 ---
MAGGIE GILL
Maggie Gill is the Regional Bee Inspector for Wales and has worked at the National Bee Unit for 10 years. The National Bee Unit organises the inspection programme of honey bee colonies in England and Wales for statutory notifiable diseases and pests.
Maggie is currently working on research into Tropilaelaps survival and transmission, the efficacy of miticides for Tropilaelaps detection and the monitoring of volatile organic compounds in honey bee colonies to detect sub-clinical disease, pest incursions and environmental contamination.
She has kept bees for almost 20 years and is also a small scale queen and nuc producer.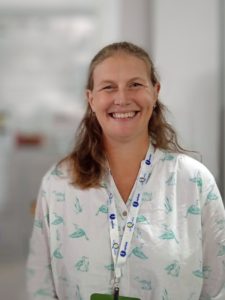 ---
CHRIS HIATT
Chris was born into a beekeeping family in Ephrata, Washington in 1975. He and his five brothers grew up spending springs managing apple pollination in central Washington and summers pulling and extracting honey in North Dakota. Together they now own Hiatt Honey Co., started by their father 50 years ago.  Chris splits his work year between Madera, California and Bowman, North Dakota running 20,000 hives.  He also manages the business's almond orchard in Madera.
Mr. Hiatt graduated from Brigham Young University in 1999 with a BA in Horticulture, minor in Business Management.  Having served a two-year mission to Chile for the LDS church as a young adult, his fluency in Spanish has proved helpful in his business relations.
When he is not in the bee yard, Chris likes to ride his dirt bike, hike, and also go birding.  He has seen close to 600 species of birds within the US and 1,000 in the world.  Chris has also served as a leader within his local church and Boy Scouts.  Chris and his wife, Heather, have four children: Holly (22), Kadee Jane (20), Ella (16) and Weston (13).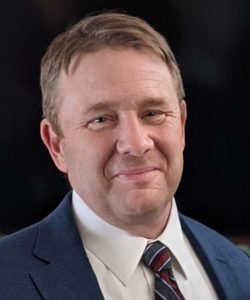 ---
RHEAL LAFRENIERE
Rhéal retired from the Provincial Apiarist position in Manitoba in the fall of 2022 after nearly 27 years of service with the provincial government of Manitoba.  Prior to working for the province of Manitoba, Rhéal had already been building up his knowledge and experience related to beekeeping by working for commercial beekeepers in Canada as well as in New Zealand. In addition to gaining practical work experience in beekeeping, Rheal also was able to experience the research side of beekeeping by working for the University of Manitoba with renowned apiculture researcher, Dr. Cam Jay.  Prior to becoming the Provincial Apiarist in Manitoba, Rheal also got to experience the regulatory side of beekeeping as a bee inspector under the then Provincial Apiarist, Don Dixon. These experiences not only provided an excellent foundation for the various aspects of beekeeping, it also had a profound influence on his academic career. After completing a bachelor degree in Science, Rheal switched to Agriculture to get a second undergraduate degree in Agriculture as well as Masters in Entomology. Currently Rheal continues his love affair with honey bees and beekeeping as a hobby beekeeper, where he and his son Vincent run 15 honey bee colonies for honey production and nuc sales just outside of Winnipeg.
---
DR. LIZ WALSH
Dr. Liz Walsh is a Research Scientist with the USDA-ARS laboratory in Baton Rouge, Louisiana. She completed her postdoctoral fellowship with Dr. Steve Pernal, of Agriculture and Agri-Food Canada, at the Beaverlodge Research Farm in Alberta. Liz's postdoc was spent exploring the links between honey bee health challenges and honey bee biomarkers as a part of the national BeeCSI project, but she also did work with AFB and chalkbrood exploring stock variation, asymptomatic vs. symptomatic infections, and more. This was all very different than her dissertation work, which was done at Texas A&M University with Dr. Juliana Rangel where Liz explored the impact of miticide exposure in immature queens. Liz is pleased to be well into her "teenage" years as a beekeeper, since she began keeping bees as a young high school student in her home state of Wisconsin, and is proud to serve the beekeeping industry through research initiatives. Liz is currently working on various projects which include examining: aggression due to environmental stressors in various honey bee stocks, drone reproductive health and biology, queen reproductive health after stressor exposure, and honey bee variation in responses to pathogens (chalkbrood and Nosema in particularly).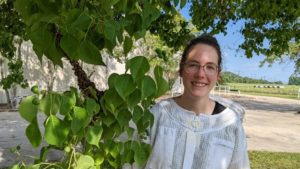 ---
ANDONY MELATHOPOULOS
Andony Melathopoulos is an Associate Professor in Pollinator Health Extension in the Department of Horticulture at Oregon State University, which was the first such position in the US. He also sit on the Steering Committee of the Oregon Bee Project, which coordinates pollinator health work across state agencies, leads the Oregon Bee Atlas and hosts a weekly podcast called PolliNation.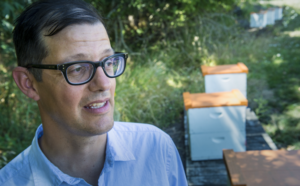 ---
(ADDITIONAL PRESENTER BIOS WILL BE ADDED SHORTLY)
Return to BEE TECH – Canadian National Beekeeping Convention and Tradeshow – Canadian Honey Council