VITA Oxytet 62.5 Supply Update – VITA Beehealth (Canada) 
VITA Oxytet 62.5 Supply Update – VITA Beehealth (Canada)
Our manufacturer/supplier has advised that VITA Oxytet 62.5 will be available in all buying gr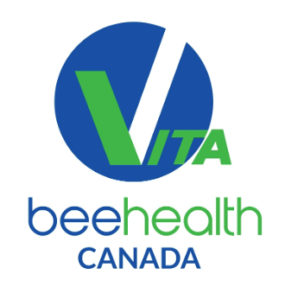 oups that veterinarians use for purchases by the end of February. This means the 100g sachets, 400g tubs and 10kg pails will all be stocked. The buying groups that cover all regions of Canada include:
Western Drug Distribution Centre (WDDC) – primarily BC, Alberta, Saskatchewan and Manitoba.
Veterinary Purchasing (VP) – for Ontario, small areas west as well as some areas of Quebec and the Maritime provinces.
CDMV – Alberta, Ontario, Quebec and the Maritime provinces.
As Oxytet 62.5 is available by prescription only please advise beekeepers to contact their local veterinarians to establish a veterinary client/patient relationship (VCPR) to arrange any required supply.
Please see the attached link with buying group codes for reference. 3477 WDDC, CDMV & VP Oxytet 6,52 Ad
Vita Bee Health Canada